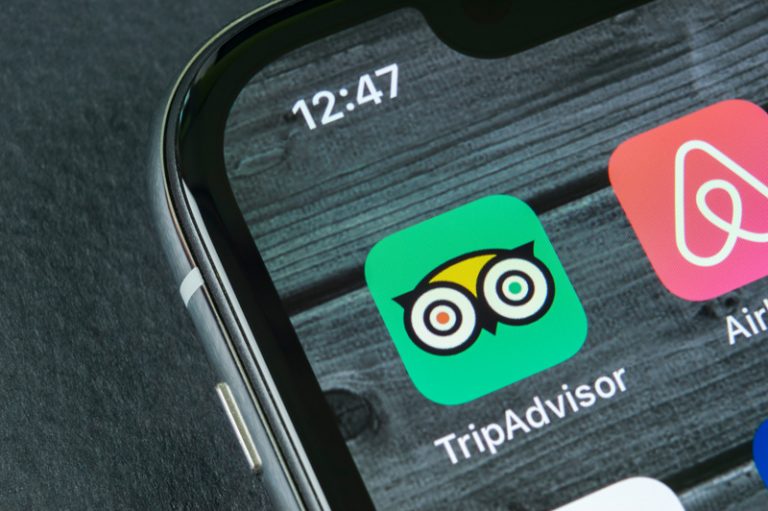 We will be glad to have your experience in a TripAdvisor review.
This bike tour was one of the Viking ship excursions in Athens. We had an absolute blast!! The bikes were fun and easy to ride! Our tour guide gave us an in-depth 4 hour tour of Athens. She was very knowledgeable and was very easy going as far as letting us take the time to take pictures! Would recommend this tour highly if you are looking for a different way to see the city!!
ELIZABETH V - Tripadvisor
My husband and I used Solebike for a shore excursion from our Mediterranean cruise. It was so much more than we expected!! The transportation was timely efficient and delivered us right to the front door. The ladies at Solebike were so friendly! We had a wonderful guide, Georgina, who was knowledgeable and fun. This was a personal, insightful tour of Athens. Great job, Solebike! Highly recommended.
Great tour, got to see so much in short period of time. We were there for the day on a cruise. Great way to see the city. Bikes were easy to ride and the staff awesome! Would highly recommend doing it . For all ages and fitness levels!
We really enjoyed our bike tour of Athens. After seeing the crazy traffic during our taxi ride from the airport, we were starting to second guess our sightseeing mode of transportation. Our Solebike tour was safe, interesting and a lot of fun. We learned more Athens history on the bike tour then we learned during the rest of our visit. Our guide was awesome! Our group of 7 seniors (ages64+) really loved our bike tour!
Our Solebike trip was a highlight of our week in Athens. Our guide was excellent, knew her way around the city and was very informative. The e-bikes were remarkable. I was told my bike cost about $3k and it acted like it. Very intuitive, no need to work harder than you felt like at the moment and super easy all round. We rode through town, neighborhoods, the Temple of Zeus, Parks and down to the sea where we had an excellent lunch on the beach (all included). Review submitted on behalf of Wellmade Travel client Don Martin.
WELLMADETRAVEL - Tripadvisor
Touring the world by bike is a wonderful way to expense the sights quickly and intimately. Our tour with Solebike was fantastic. The e-bikes made navigating all the sites very easy and afforded us all the site we wanted to experience. It is well worth the price and time you'll spend.
The Acropolis Athens bike tour was perfect for our multi-generational family (great uncle and two teens). It gave us a great way to get an overview of the city on our first day. The bikes and audio equipment all worked perfectly. It was great to have a view from Mars Hill without the hike. The overview of all the major sites on our first day helped us prioritize where we wanted to go back and spend more time in depth. Constantino, our guide, was funny, humorous, full of great tips about where to eat, which local beaches and great stories to help it all come to life. Thank you!
My husband and I just returned from Athens and the highlight of our time there was the Solebike electric bike tour. It was great. Efy was our guide. She was delightful and filled us in on the history of the city as we toured around. It was a perfect way to get a sense of the city. The group that day included just my husband and me so we we had a private tour which made it all the more fun. The electric bikes worked like a charm. My husband is a biker but I am not so I was a bit nervous starting out, but everything worked wonderfully. I'd highly recommend Solebike to everyone.
Found out about solebikes.eu through "fodors essential Greece" travel guide and it was def. one of my tree favorite thinks to do in Athens. The team was wonderful and the bikes were in great condition. Sofia and Georgina went far and beyond. I got a nice list of insider information, almost like a personal travel guide.
Next time I visit I have to get Sofia's Moussaka recipe!
LOVE TRAVEL 313147 - Tripadvisor
Il modo migliore per conoscere il meglio di questa città in poche ore per poi approfondire autonomamente ciò che ti ha colpito. Personale simpatico accogliente e disponibile. E-bike nuove e comodissime. Maria Cristina la nostra guida in italiano preparata e padrona della lingua ed estremamente simpatica.
ANTONIAC907 - Tripadvisor
Tout est dans le titre…
Nous avons passé trois heures dans le centre d'Athènes par des chemins le plus souvent inaccessibles en voiture, avec une guide (avec un excellent français) qui nous a fait non seulement découvrir la partie historique de la ville, mais aussi ses quartiers dédiés aux bars et restaurants.
Plus qu'idéal pour une première approche d'Athènes !!!!
Un grand bravo à toute cette équipe …
Nous avons eu de la chance: nous n'étions que 2 pour un tour guidé d'Athène. La guide , très intéressante , s'est montrée aussi très attentionnée ( pauses à l'ombre, explications complètes). Le matériel ( audio-guides et vélos électriques) était en parfait état.
Nous avons eu droit à de l'eau fraiche, un beignet aux pommes et au miel et un gyros lors de 2 haltes gourmandes. Le fait de faire du vélo électrique est en soi un vrai plaisir. Merci à l'équipe Solebike. Nous recommandons cette activité qui permet de sortir des sentiers battus et dont nous garderons un très bon souvenir.
Excellente manière de découvrir une partie du centre d'Athènes ! Organisation parfaite, équipe très sympathique alternant les commentaires relatifs à la mythologie et à l'histoire ancienne et récente de la ville. Vélos comme neufs, attention permanente à la sécurité des participants au tour, bref, que du positif ! Bravo à vous et bonne continuation!
Eigenlijk zou iedereen dit op de eerste dag van je bezoek aan Athene moeten doen. Je fiets met je ebike moeiteloos overal langs. Zo krijg je een goed overzicht wat er allemaal te doen is in Athene. Dankzij de oortelefoons kan de gids iedereen tijdens de stops en ook tijdens het fietsen vertellen over de stad. Onze gids wist echt veel en sprak zeer goed en verstaanbaar Engels. Zelfs een lekke band was snel en soepel opgelost.
Wir hatten eine super geführte und sehr persönliche E-bike Tour durch Athen. Als wir die Tour gebucht haben, sind wir davon ausgegangen, die Tour mit einer größeren Gruppe zu machen. Alex hat die Tour nur mit uns dreien gemacht. Sie hat mit uns alle Sehenswürdigkeiten in einer 4 stündigen Tour abgeklappert und uns dazu sehr viel in einem leicht verständlichen Englisch erzählt. Es gab typische Athener Leckereien und ein Picknick im Park.
Toll um Athen kompakt in einer kurzen Zeit kennen zu lernen, zB. als Tagestourist einer Kreuzfahrt. Danke Alex, es uns total Spaß gemacht, Dein Athen zu entdecken.